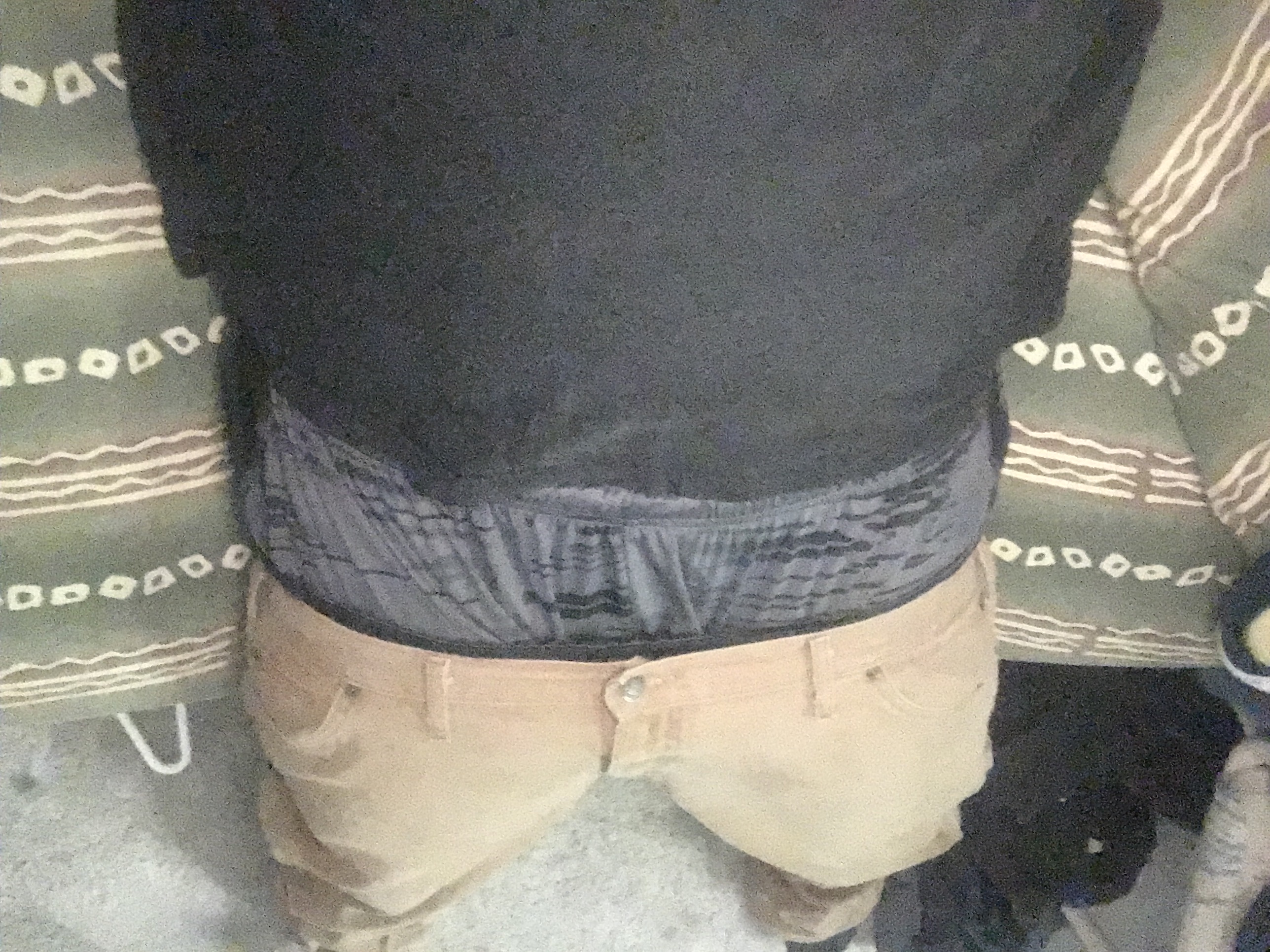 Content count

502

Joined

Last visited
Community Reputation
317
Excellent
22 Followers
About Admiralolsen
Rank

SW Demigod


Birthday

06/05/1993
Profile Information
Gender
How You Found Us?

Search Engine (Ie Google)

Location

Lakewood, Colorado, United States

Biography

A slightly crazy Gay guy looking for some cool friends and showing off my sagging pants

Interests

Sagging, hiking, biking, sagging, rock collecting

Occupation
Sexuality
No hair. Barber or stylist?

Grilled cheese sandwich. And the tomato soup

Ears. Veiny Hands or veiny arms?

I don't mind getting clothes at a second hand store. I do it for stuff that I may wear only a couple of times in a great while or if I want to get some cool sagging gear. And you can get some really amazing discounts and prices on some of that stuff or even find something that may no longer be made.

I love a guy sagging in pink undies. The color seems to exchange th bulge and butt of a guys sag more than any color and it show that that sagger is not insecure about his sagging or what other people think. Real men wear pink!!!

I think guys in tight sagging skinny jeans are really hot.

I admit that those are really hot on you @flameboard

I prefer the longest inseam boxer briefs I can get, which is usually about 9 inches (21cm).

Can't find them as readily here I'm my home city but I really want to try some. They look so comfortable and a lot of fun to sag in.

So I actually had one the other day at work. I had to pee so badly that I had a really bad instant woodie and the worse part was I had on my Slickers (mining term for waterproof overalls) and they were to tight to big my erection. Luckily, no one saw it and I was able to get it back down.

I have other friends that don't sag and we don't seem to have any limit of conversations that we hold. Once in a while my non sagger friends will ask me how low I am going to let my pants get and I usually laugh and pull them up a little.

I tried wearing briefs again the other day and I don't like them any more because I can feel the seems around my butt and I don't like that feeling. I totally prefer long inseam athletic boxer briefs anymore.

I'd say Calvin Klein, Aussiebum, Sly, or Xplicit. All are really hit and sexy and they are built to show off a guys butt and bulge.

Saw a new one today online. This guy will only beat off and c** while wearing women's pantyhose's and garter belt.